KETTLER-81700 KT-2420C-1 Andrea washbasin mixer
Brand: KETTLER

Product Type: Washbasin Faucet

Guarantee: 2 years

Barcode: 8313009281700

Weight (kg): 1.57

Faucet cartridge: 40mm ceramic cartridge

Body: zinc

Accessories: 2 x 40 cm flexible hose

Range: Andrea

Model: KT-2420C-1
Products offered
delivery
When purchasing products for up to 100 GEL, the delivery price is 6 GEL;
When purchasing products in the amount of 100 to 500 GEL, the delivery price is determined on the basis of: 1 km - 1.50 GEL;
When purchasing products worth more than GEL 500, delivery is free (Tbilisi, Kutaisi, Batumi, Rustavi, Mtskheta); Promotion and free delivery service for purchases over 300₾ are valid at this stage.
The cost of delivery outside the city is determined at the rate: 1 km - 2 GEL.
Delivery time:
Tbilisi | Rustavi | Mtskheta | Kutaisi | Batumi
Delivery time: 2-3 working days
Delivery time: 3-4 days
Note: Delivery is carried out only to the address, without unloading from the car and delivery to the apartment.
Product comparison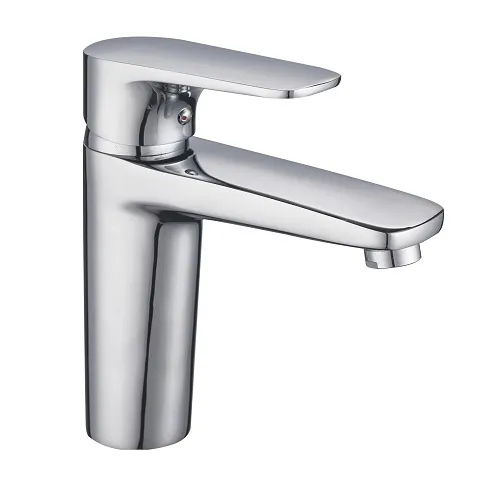 KETTLER-81700 KT-2420C-1 Andrea washbasin mixer
choose a product
choose a product
KETTLER-29918 KT-0440C-1 Aurora washbasin mixer
KETTLER-96219 KT-029 Shower rod set
KETTLER-32681 გამშვები ონკანი კერამიკული კარტრიჯით 1/2''x3/4''
KETTLER-81227 KT-CA40 შემრევის კერამიკული კარტრიჯი 40mm
KETTLER-32643 გამშვები ონკანი კერამიკული კარტრიჯით 1/2''x1/2''
KETTLER-78938 Rubber shower hose - chrome-plated, non-smooth chrome-plated, 1500/2000 mm ВР
Kettler-78843 Kitchen sink siphon with two bowls 80 cm-40/50-F70
Kettler-77659 Ultra Classic BB shower head
Kettler-77635 Classic Buble+Switch BB shower head
Kettler-96226 KT-014 საშხაპე ძელის კომპლექტი
KETTLER-81210 KT-CA35 Ceramic cartridge for mixer, 35 mm
KETTLER-81779 KT3047SW-9 სამზარეულოს შემრევი სილიკონის ცხვირით თეთრი Alessia 304
KETTLER-81717 KT9020-1 Leo washbasin mixer
Kettler-74558 Rubber shower hose Classic, Brass+Plastic, 1500 mm ВР
Kettler-32674 Water valve 1/2""x1/2"
Brand: KETTLER

Product Type: Washbasin Faucet

Guarantee: 2 years

Barcode: 8313009281700

Weight (kg): 1.57

Faucet cartridge: 40mm ceramic cartridge

Body: zinc

Accessories: 2 x 40 cm flexible hose

Range: Andrea

Model: KT-2420C-1